MESSAGE
Ready to manufacture what you really need!
We have manufactured precision machines from customer's stances and values and with understanding of their real demands.
We are working sincerely while keeping the attitude and aiming to fulfill our mission of manufacturing what each customer really needs.
We will keep endeavoring to improve the quality of our products while keeping the spirit of being a machi-koba (workshop in town).
GREETING
President's greeting
During its entire history of fifty years, Tokuyoshi Machinery has always concentrated in serving customers and society via manufacture of machinery. In order to respond to recent accelerated sophistication of technologies and services, we will further endeavor to improve our technological prowess to materialize customers' demands and respond to demands of wider and deeper scopes. As the CEO of a company in service, I also aim at increasing job satisfaction of our work force. I believe that workers feeling safe to work is synonymous with satisfaction of our customers. We never cease to make efforts to enquire what we can do for our customers and pour all our energy in materializing it. We provide you with products that make you glad choosing us and services that will lead you to choose us again.
PHILOSOPHY
Management principle
Strict to work, friendly to people
We will continue being strict about our products and services and friendly to people.
Growing together with our employees, we will perform our business pursuing happiness of all parties involved.
QUALITY POLICY
Quality policy
Pursuing quality
We always aim at quality improvement to achieve customer satisfaction by learning "mind", "technology" and "science" in a good balance and effectively using them.
Mind: Considering the work from the stance and values of the customer and understanding the customer's real demand
Technology: Skills required for actually achieving satisfaction
Science: Understanding an event in a concrete and theoretical manner and constructing a system
We will continue challenging to be a partner that can fulfill customer's wishes by fusing our manufacturing know-how, which has been accumulated since our foundation, and state-of-the-art technologies that meet the demands of the present age.
To continue being a good and long-lasting partner, we always endeavor to improve our facilities, technology, knowledge and services and seek for daily development together with our work force.
COMPANY PROFILE
Overview of the company
Name

Tokuyoshi Machinery, Inc.

Foundation

May 1, 1970

Establishment

November 9, 1974

Capital

15 million JPY

Main Office

4 Chome 21-62, Asahi, Kawaguchi City, Saitama 332-0001

TEL: 81-48-223-1159

FAX: 81-48-224-0530

Description of business

Production of date display devices, labeling machines and other display apparatuses

Full-scale manufacturing of all kinds of business and industrial equipment accompanying the apparatuses, from cutting to assembling

Number of employees

120 (as of August 2020)

Banks

Bank of Tokyo-Mitsubishi UFJ, (Akabane Branch)

Saitama Resona Bank (Kawaguchi Branch)

Gunma Bank (Kawaguchi Branch) 
PRODUCTS
Business overview
F
actory automation machines
Offering machine having customer's desired specifications via on-demand designing and manufacturing

Parts processing
Actualizing customer's desired specifications via in-house processing of machined parts

Unit assembling
Skillful at small-lot fabrication and parts supply via OEM/ODM


BASES
Offices and factory
Head Office and main factory
4 Chome 21-62, Asahi, Kawaguchi City, Saitama 332-0001
TEL: 81-48-223-1159
FAX: 81-48-224-0530

From Saitama Railway Minami Hatogaya Station
About 12 minutes on foot
By car
Drive on the Kawaguchi-sen Line of the Metropolitan Expressway to Kaga Interchange Exit, and drive 9 minutes on Prefectural Highway 239.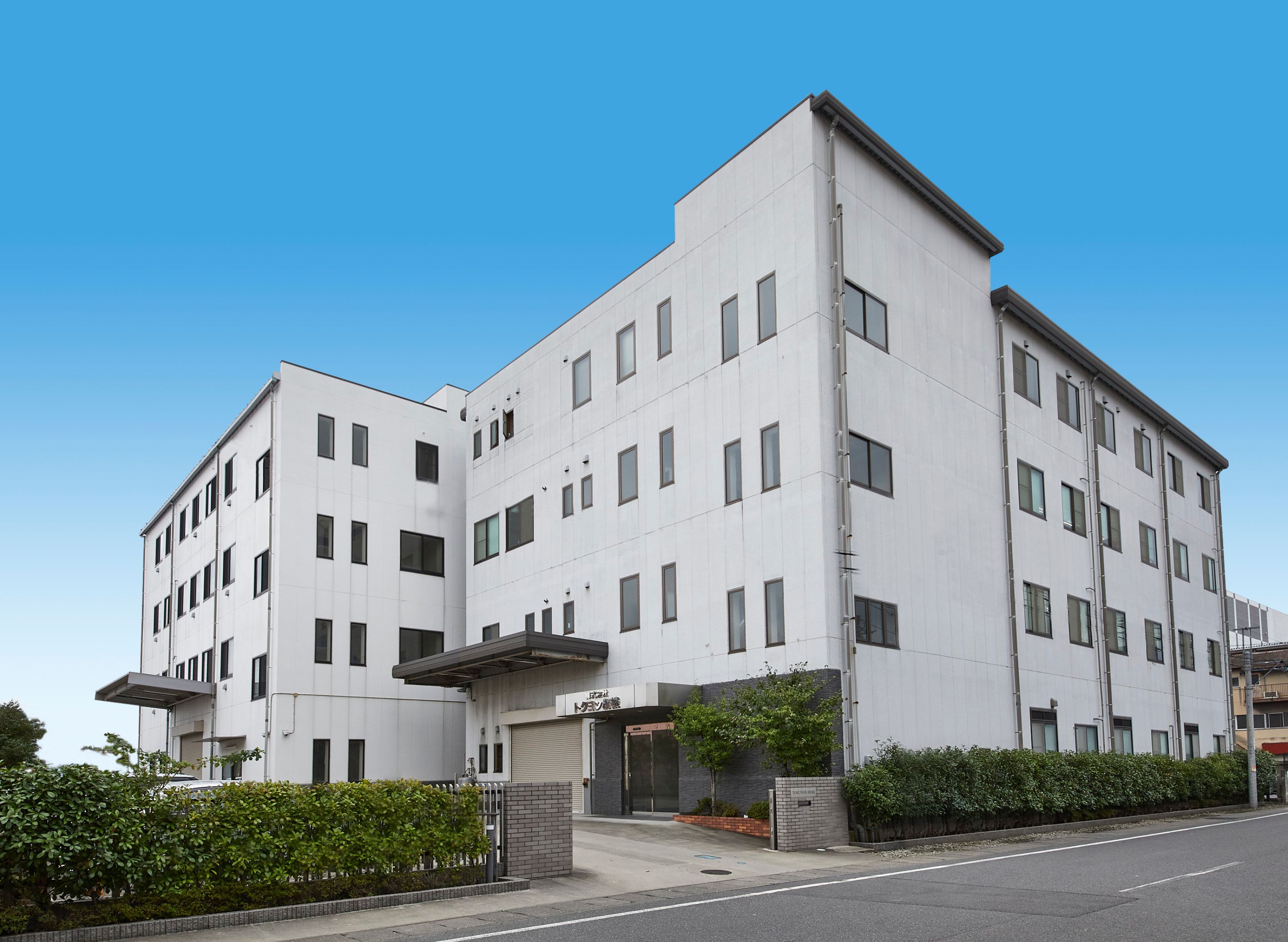 Head office building
HISTORY
History of the company
| | |
| --- | --- |
| May 1970 | Founded as "Tokuyoshi Seiki" at 2 Chome 9-16, Azusawa, Itabashi-ku, Tokyo, and engaged in processing of camera parts, etc. |
| October 1971 | Developed a printing machine, and shifted the main business to its production. |
| February 1972 | Reorganized into a limited company (capital: 1 million JPY, registration date: February 23, 1972). |
| September 1973 | Built the main factory in Kawaguchi City, and moved. |
| November 1974 | Established as a stock company (capital: 5 million JPY), and succeeded the business of the limited company. |
| September 1975 | Increased the capital to 15 million JPY. |
| March 1985 | Phase 1 construction work of the main factory completed. (Built at the site of the demolished warehouse No. 2.) |
| August 1988 | Phase 2 construction work of the main factory completed. (Built at the site of the demolished main office building.) |
| April 2007 | New head office building completed. (Built by the site of the demolished main office building.) |
| April 2007 | Started fabrication services. |
| June 2014 | Completed the extension work of the main factory. |
| September 2016 | Obtained ISO9001. |
| July 2016 | Started design services of factory automation machines. |
| 2019 | Started to receive interns from Vietnam. |
Looking for oversea suppliers
We are currently looking for suppliers located outside Japan. Contact us from the contact page below.
Recruiting from abroad
We are hiring talented personnel from countries outside Japan. Contact us from the contact page below.